BIG RUNS, AWNINGS, LINER RUNS...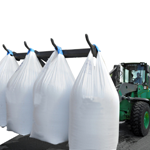 If your production has grown out of bags and needs something bigger, accounting is already done in tons and not in kilograms, your customers require large units of measurement of goods - you need a BIG-BEG (or "big bag", "vat container", "bag per ton"). »…).
You can order big bags from us >>>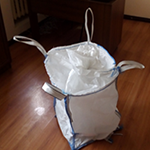 Convenient packaging for working with large volumes of products, but requires heavy machinery. Big bags come in different sizes, shapes, fabric densities, with additional elements. Slings can be reinforced, the upper part can be closed, the bottom may be a rash. Laminated fabric, logo application, polyethylene insert… everything is possible.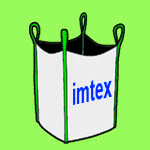 Big bags are made of different types and sizes. Read more about the types of big bags we produce in the section
"RUNNERS"
.
Go to the section
"TYPES OF BIG BAGS" >>>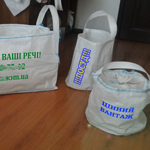 Portable containers for moving.
Production of containers from high-density polypropylene fabric. It is very convenient to pack things for moving. Accelerates loading and unloading. Rationally take up space in the body (trunk). Color inscriptions and logos. Ask questions: +38 (067) 443-75-12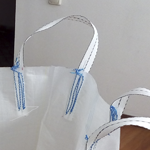 Additional elements on a big bag. Each big bag can be supplemented with a valve or apron for loading, a valve or apron for unloading, a pocket for documents, additional loops, slings, side valves, etc.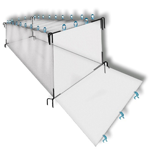 Liner-run on a 40-ft container. and 20-ft. Very large products made of polypropylene fabric deserve special attention: "liner-runs". This run is made based on the size of the container (even 40 feet), or car. If necessary - sew and the size of the truck. In the transport position (folded bale of 20-25 big bags) does not take up much space, it can be easily placed in a car.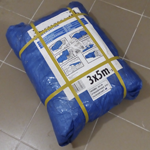 Awnings for covering. Awnings from polypropylene fabric of rectangular form. The sizes of awnings from 2х3 to 16х20 m. (Production under the order "is possible). The edges of the awnings are turned up and reinforced with a rope sewn around the perimeter. There are metal eyelets for fastening.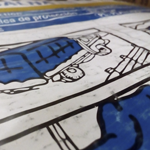 Polypropylene containers of different shapes. Custom production ..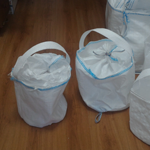 Bucket for dry bulk products (fabric residues, reduces waste).
The soft bucket from polypropylene fabric - easy, compact alternative to a usual bucket from plastic or metal. This bucket is cheaper, does not take up much space (if folded, it will fit in your pocket), there is a delight for the coup
At home, in the garden, on construction, in packing, transport, sale ...
Зроби дзвінок
замов мішок! (067) 503-09-54
(073) 503-09-54 (050) 443-75-12
(067) 443-75-12 (044) 242-38-51
(044) 241-12-47 03151, м.Київ, вул. Ушинського,19
+ м. Васильків